We are an active group of progressive garden centre professionals with a passion for our businesses and collaboration with one another. For more than 30 years, GCGC members have worked together to build Canada's premier buying group for independently owned garden centres across the country. Our members enjoy the benefits of collective purchasing power, the experience of a large community of skilled members, and all while maintaining their independence.
The GCGC is made up of garden centre owners across the country sharing knowledge, best practices, cost savings, marketing ideas and other benefits as a collective organization. The Board of Directors and staff at GCGC are committed to the success of our members. As members are investing in the future of their businesses, we are there alongside them, committed to their success.
The Garden Centre Group is a legally registered co-op corporation operating under the guidelines of the Co-Operative Corporations Act of Ontario, Canada.
The group is member-owned with assets and services operating through the central office of GCGC, saving members valuable time and resources
As a legally registered co-op, all net distributable profits are shared among GCGC members.
Members take advantage of more than 300 active vendor programs across the globe. The long-term relationships established by GCGC with vendors allows GCGC to negotiate excellent terms, early pay discounts by many vendors, sharing of freight costs with other members, and exclusive offers and specials only available to GCGC members. Programs are regularly reviewed by the responsible committee to ensure members are getting the best possible programs. Our Direct Import committee travel overseas to find vendors and select unique products. Working with our agents, we ensure quality and negotiate competitive programs and that offer members healthy sales margins.
MEMBERSHIP IN TRUE VALUE BUYING GROUP
True Value has enormous purchasing power because it is the world's leading hardlines wholesaler consisting of 13 regional distribution centres, and over 4,400 stores worldwide. The GCGC has shares in True Value and is proud to be one of only a few Canadian members. With hardgoods ranging from lawn essentials such as garden tools and hardware supplies to an outdoor living collection and pottery, True Value provides the GCGC with the opportunity to purchase items not necessarily available through our preferred vendors.
BRAND LOYALTY THROUGH PRIVATE LABEL
Members who wish to offer their customers an exclusive private label brand have the option of carrying the GCGC's own line of fertilizers, soils and other products only available to GCGC members which is sold under the brand Home and Garden Excellence. Unlike other private labels, there are no high order minimums and we maintain control of the packaging and product line. The GCGC will continue to build our private label brand as long as the members are requiring new product lines.
As a member of GCGC, you are part of a larger community of successful garden centre owners across the country. You will be able to share ideas, product sourcing information, growing and purchasing tips from a group of professionals just like you. If you have a question, chances are there is someone in the group who will have an answer.
Members enjoy a strong connection to other owners, key garden centre staff, GCGC office staff, and committee members. There is a private online forum for discussions on product sourcing, questions and each vendors program information, plus a searching archive to quickly find a document or answer you might need. Additionally, members can access our private Facebook group for members to connect, share ideas, photos and information.
One of the most impactful benefits available to GCGC members is the online ordering portal. Here you can find all our direct import programs from factories all over the world as well as many vendors from all categories of your business. The portal will not only allow you to place orders in one central location, it gives you access to a photo library and unique features including a cost and retail price calculator, dimensions and all relevant details you might need for quickly receiving and adding product to your point-of-sale system.
Members take advantage of streamlined billing and payments through the GCGC central billing program. Our central office processes and pays invoices on behalf of members to simplify the payments to vendors, maximize purchasing power. All payments are processed promptly twice per month in accordance with vendors terms. Any volume rebates and central billing savings are passed on to GCGC members. Members may also take advantage of preferred credit card processing and mobile and cellular programs through the GCGC.
Vendors and members together in the same place! The annual Trade Show is an opportunity for members to place orders from our top suppliers and take advantage of exclusive discounts and offers available only to our members during the Trade Show. With vendors and fellow garden centre owners together under one roof the networking and learning potential is immense.
Members of GCGC have the option to participate in a magazine twice per year. This high-quality, professional magazine is a split of local and national content with great articles from members and outside authors. Producing this publication in conjunction with other members substantially lowers production and editorial costs while securing advertising from industry related brands for you.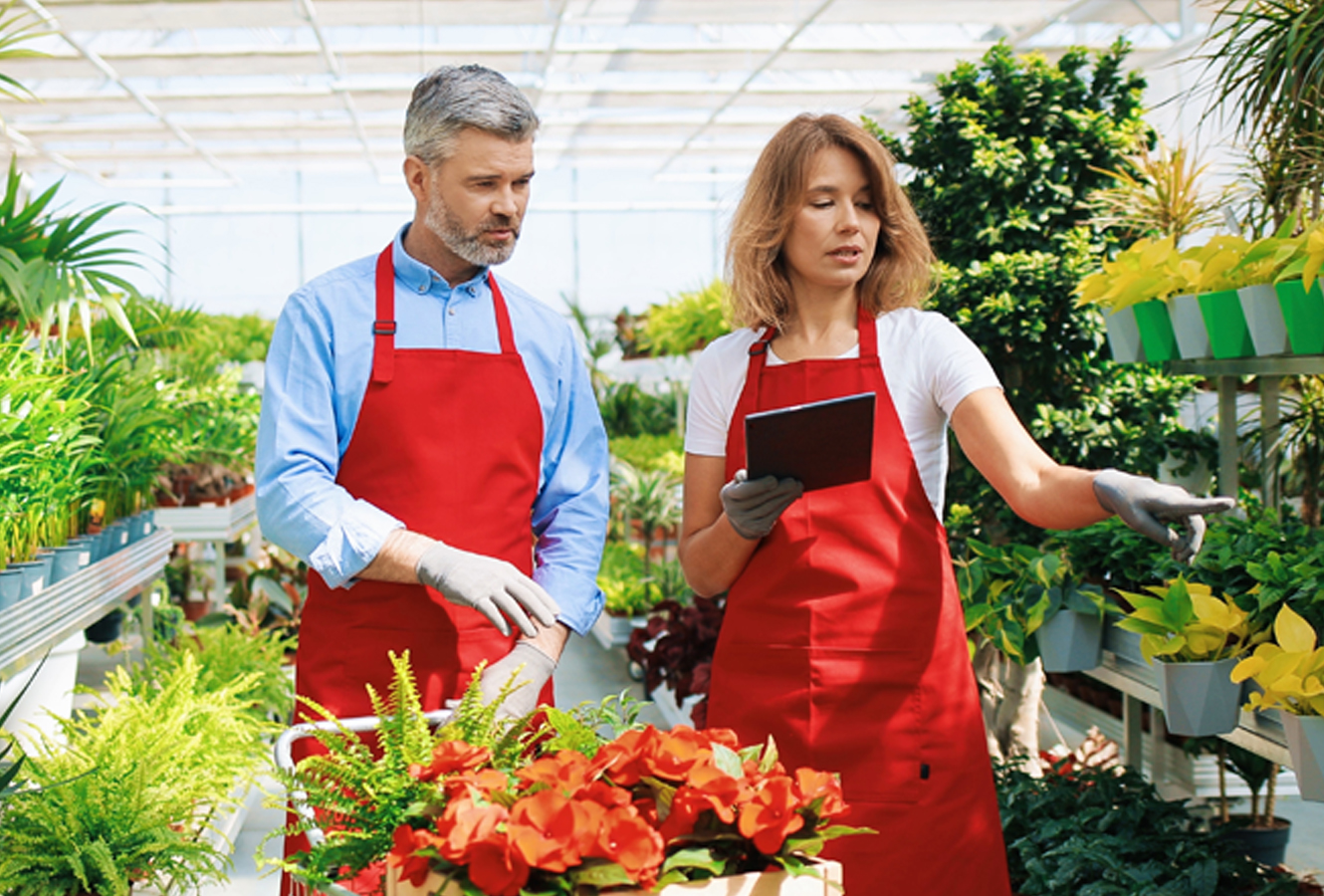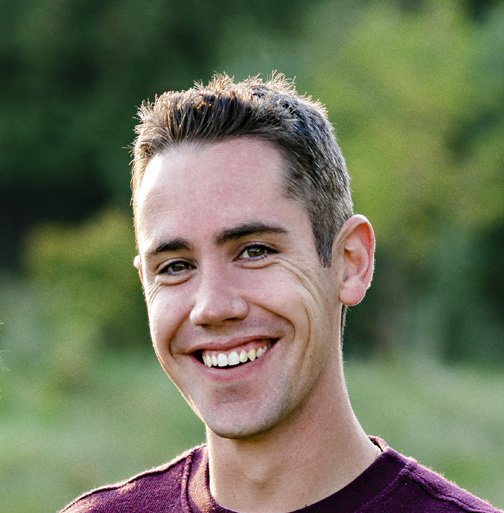 If you're serious about buying smarter, finding new exciting vendors, contributing your strengths to a group and taking advantage of owners that are strong in areas you can expand in, the GCGC is a great fit.
WILL HEEMAN
HEEMAN'S
RETAIL GREENHOUSE, PLANT FOCUSED GARDEN CENTRE WITH COFFEE & ICE CREAM BAR, BERRY FARM, HARD CIDERY AND PRODUCE
LONDON, ONTARIO
MEMBER SINCE 2014
Heeman's is a third-generation destination garden centre on the edge of London with a thriving berry & produce business, coffee bar, display gardens and cidery all on site. Before returning to the business, I took a sabbatical at King's Plant Barn in New Zealand and we've applied some global flare into our operation. Heeman's is focused on growing most of our plants in our 180,000 sq. ft of greenhouses as well as being one of the largest strawberry farms in Ontario.
Being an independent garden centre owner can be very lonely. Joining the GCGC meant we would have friends from coast to coast, and the benefit of their diverse knowledge. It was an eye-opening experience learning how much opportunity we'd missed out on before joining the GCGC. Having direct access to vendors and bulk buying power has been tremendously helpful to our competitiveness and profitability.
Joining the GCGC was like pouring lighter fluid on our business, helping us more than double our sales in the first 5 years after joining. What's really been important to us is the new programs with new vendors we have been exposed to because of the GCGC.
We were able to book first-time orders with nursery vendors and get max discounts we could never reach alone. Before the GCGC we'd never order anything direct from the US but benefited from is the ease of purchasing hard goods and tropicals direct. Members provided us with advice on where to order (and not to), how to ship and broker product and this made it possible for us to source 'hot' plants and get a diverse product mix with great margins.
If you're looking for a group which will allow you to sit back while they do all the work the GCGC isn't for you. If you're serious about buying smarter, finding new exciting vendors, contributing your strengths to a group and taking advantage of owners that are strong in areas you can expand in, the GCGC is a great fit. If you value your independence, have built a strong relationship with your customers and don't want to lose your identity, and if want to be part of a group that respects your individuality therefore your customers will never see a difference in how you operate, the GCGC is perfect for your business.
Members enjoy many great benefits including owning an equal share in the co-operative. The GCGC's primary purpose is to maximize purchasing power optimized through a central billing process and group volume buys. This creates negotiation leveraging with vendors on behalf of our members. This purchasing power ultimately offers members above average margins.
NEW MEMBERSHIP APPLICATION FORM
The Garden Centre Group Co-op Corp. (GCGC) was established in 1984. The Co-op's mandate is to facilitate and coordinate member's purchases in order to gain buying power in the market place. New membership applications will be reviewed and qualified by the Board of Directors. In order to facilitate this process, applicants are required to answer the following questions and supply the appropriate information in writing along with this New Membership Application Form.
Current purchase patterns.
(Please note the purchasing levels annually through the group must meet a minimum of $250,000)


List your top five suppliers and purchasing levels for the past 12 months.
List your top five sales departments within your operation and the level of purchases for the past 12 months.

Membership.

What do you hope to gain by becoming a member of The Garden Centre Group Co-op Corp.?
What do you feel you have to offer to The Garden Centre Group Co-op Corp.?
What is the 5-year growth plans for your operation. (Please detail as much as possible.)

References.

Please supply two trade references from your suppliers in writing.
Please supply one member reference from an existing GCGC member.
Please allow approximately four to six weeks to review and process new membership applications. Once accepted by the Board, a potential member will receive a "Membership Agreement". The new member will then be required to fill out and sign the "Membership Agreement" and send it into the GCGC head office along with a cheque for $2,500 as a deposit on shares. This will be followed by a Co-op invoice for the amount of $5,000, payable within 30 days of acceptance to the group. Full voting rights will be extended when these two payments totaling $7,500 in share purchases have been paid to the Co-op.
Starting one full year after a new member joins the group three invoices of $5,000 each will be billed yearly. Three full years after joining the Co-op a total of $22,500 will have been invested into shares of The Garden Centre Group Co-op Corp. by each member.
Should you have any questions regarding the process, please contact Laura Campbell at the GCGC head office in Mississauga.